Sweet Caroline – Neil Diamond – Drum Sheet Music
$3.99
The full drum sheet music for "Sweet Caroline" by Neil Diamond from the album Brother's Love Traveling Salvation Show (1969).
Description
Format: Instant Download, Printable PDF File Drum Transcription, Drum Key Included.
Sample Preview: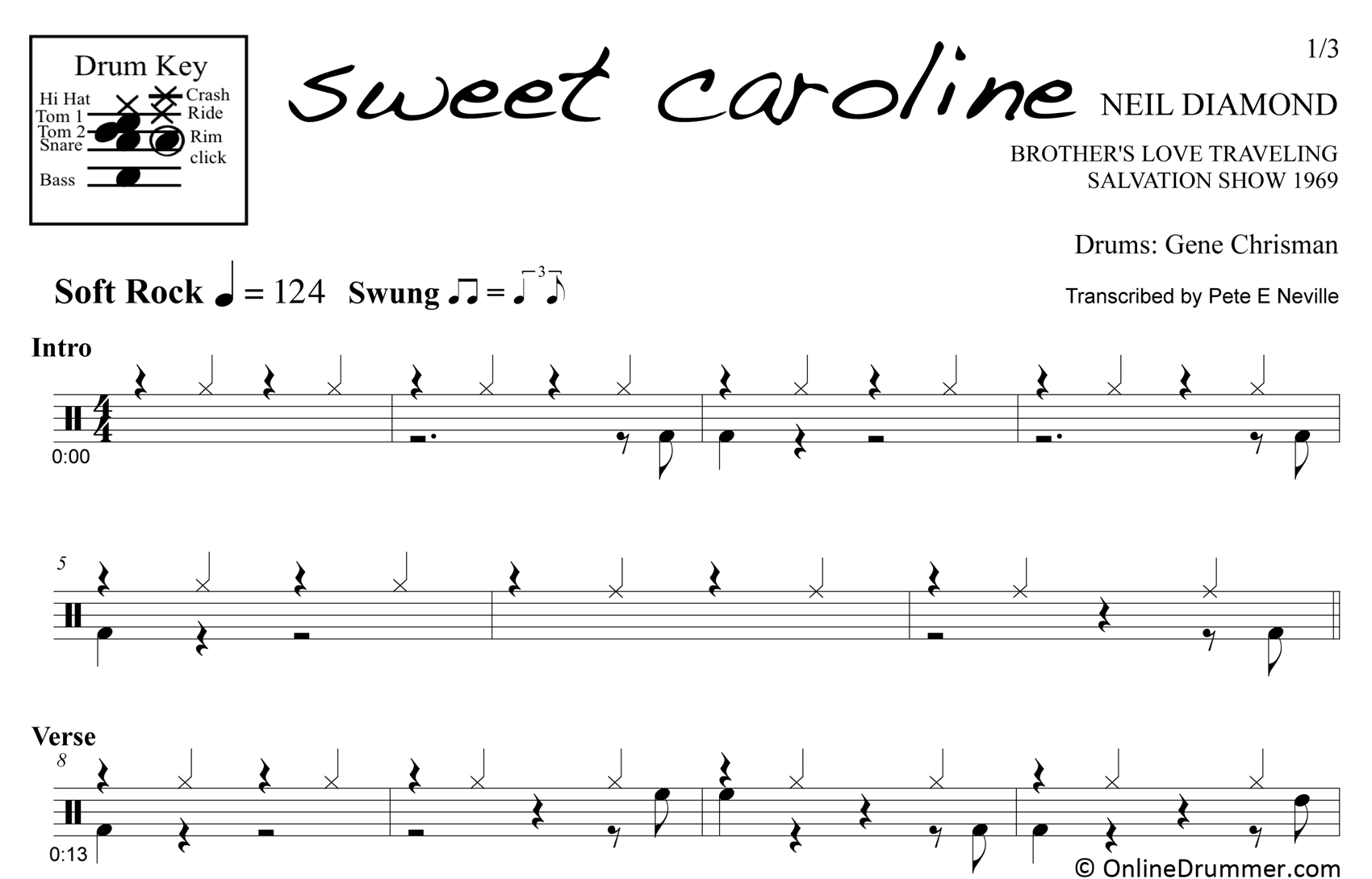 ---
The 8th notes in this notation should be interpreted as "swung 8ths" (or broken triplets). We've opted to use this common technique of writing swing grooves in order to make the sheet music clean and easy to read.
---
Listen To "Sweet Caroline"