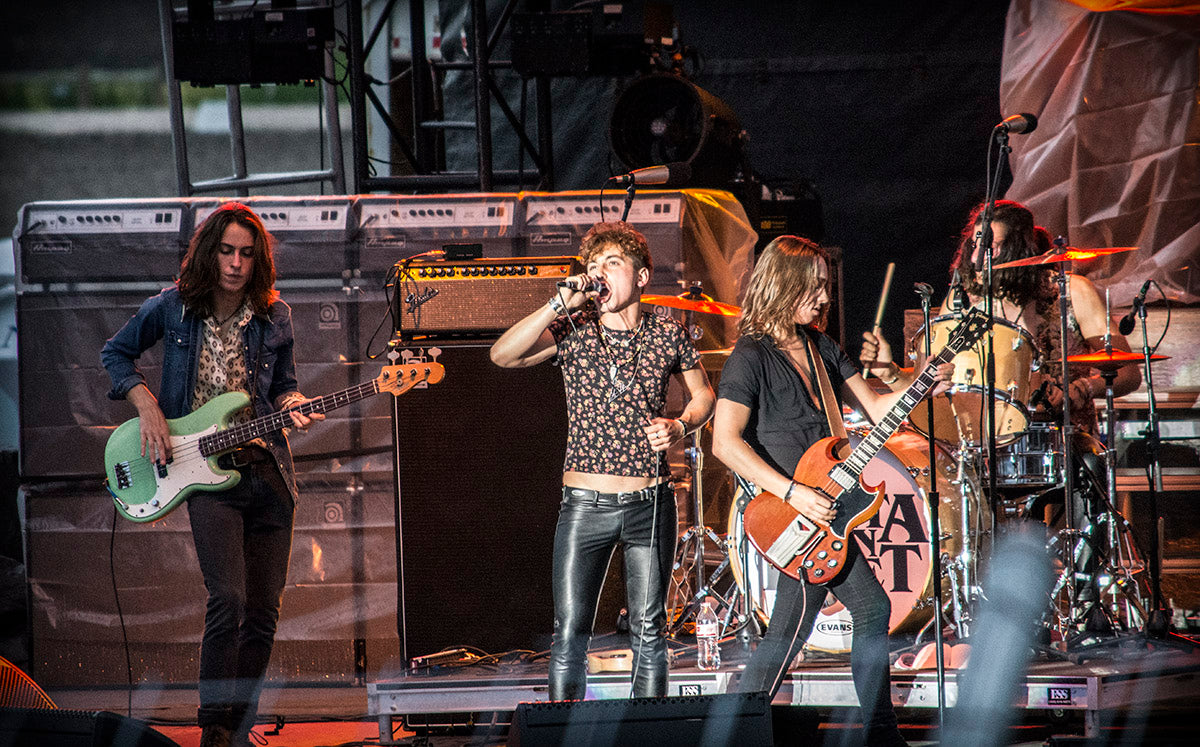 Drum Sheet Music for Greta Van Fleet
Drum along with Greta Van Fleet with our note-for-note drum sheet music. If you're a drummer who loves hard rock with a classic vibe, you should check out Greta Van Fleet. This band from Michigan has been rocking the charts since 2017 with their debut EP Black Smoke Rising. Their sound is influenced by legends like Led Zeppelin, The Who and Rush, but they also have their own original flair and energy. Their drummer, Danny Wagner, is a powerhouse of rhythm and groove, who can play anything from thundering beats to intricate fills. He's also a great singer and songwriter, who contributes to the band's catchy melodies and lyrics. Greta Van Fleet is a band that will make you want to bang your head, tap your feet and sing along. Don't miss their latest album The Battle at Garden's Gate, which showcases their musical evolution and maturity. Greta Van Fleet is a band that every drummer should learn from and aspire to.
Interactive Drum Music - 7 Day Free Trial!
Access our full PLUS Library of Interactive Drum Sheet Music and our collection of Interactive Drum Books. Be inspired to play like never before!
Learn More