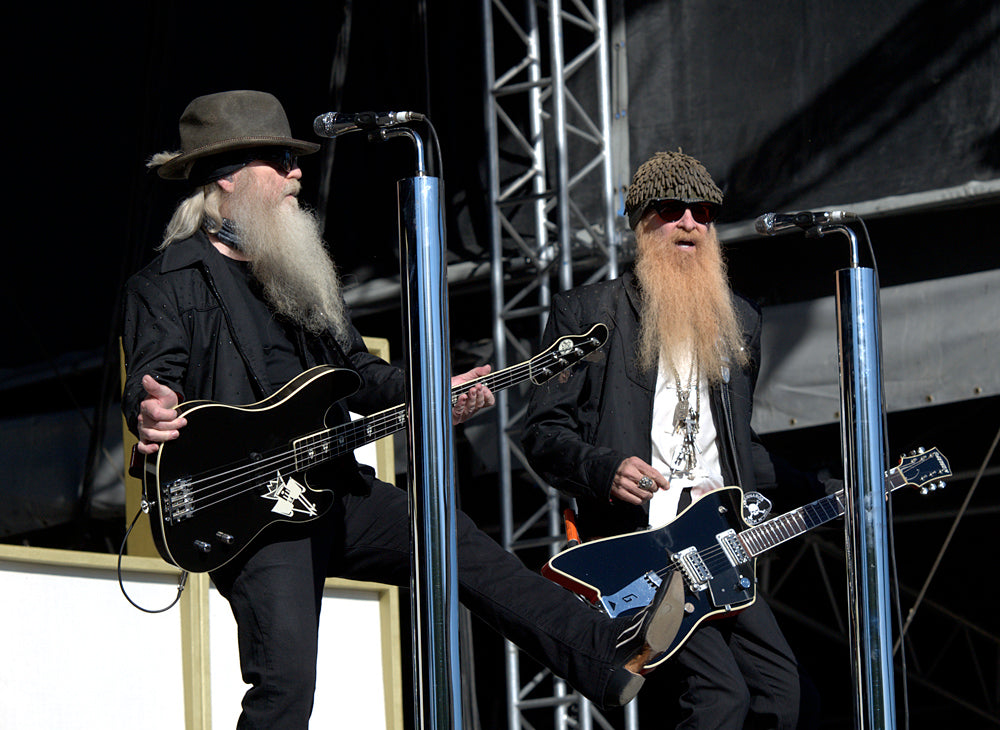 Drum Sheet Music for ZZ Top
Play along with Frank Beard and ZZ Top with our note-for-note drum sheet music. If you're a drummer who loves rock music, you should definitely check out ZZ Top. ZZ Top is an American rock band that has been rocking for over 50 years with the same lineup of Billy Gibbons on guitar and vocals, Dusty Hill on bass and vocals, and Frank Beard on drums. They have a signature sound based on Gibbons' blues guitar style and Hill and Beard's rhythm section. They are popular for their catchy songs, humorous lyrics, flashy stage outfits, and long beards (except for Beard). They have released 15 studio albums, four live albums, seven compilation albums and 44 singles, including classics like "La Grange", "Tush", "Sharp Dressed Man", "Gimme All Your Lovin'", and "Legs". They have sold over 50 million albums worldwide and were inducted into the Rock and Roll Hall of Fame in 2004. As a drummer, you will enjoy playing along with Beard's solid grooves, creative fills, and dynamic variations. He is not only a great drummer but also a great singer who can harmonize with Gibbons and Hill. He is also the only member of ZZ Top who doesn't have a beard (ironically). ZZ Top is a band that will inspire you to have fun, play with passion, and rock hard. What are you waiting for? Grab your sticks and join the ZZ Top fan club today!
Interactive Drum Music - 7 Day Free Trial!
Access our full PLUS Library of Interactive Drum Sheet Music and our collection of Interactive Drum Books. Be inspired to play like never before!
Learn More