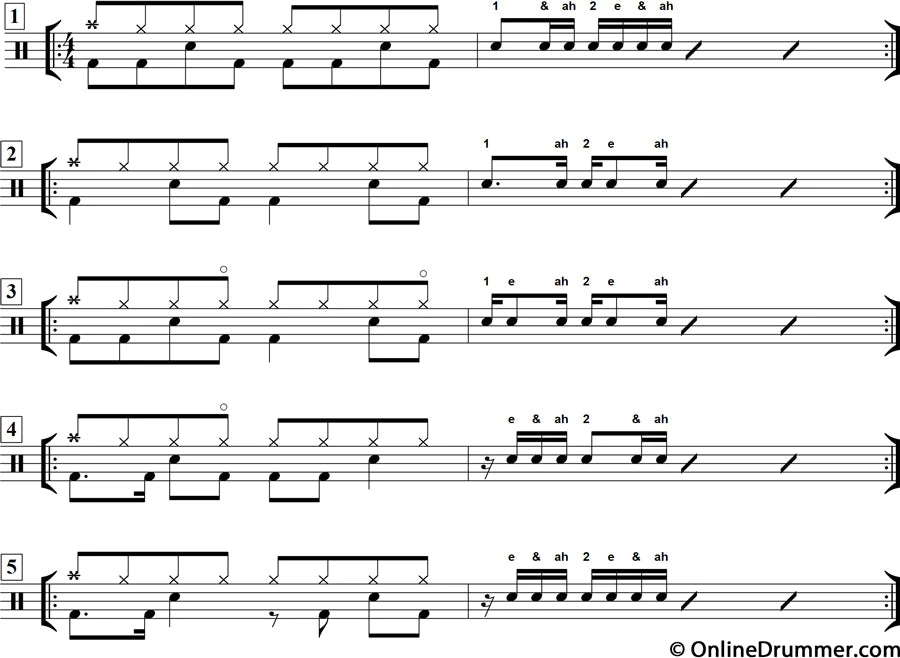 Do you have trouble making up drum fills on the fly? If so, you're not alone. A lot of drummers express difficulties and even anxiety when asked to do so. This lesson provides a template for practicing and developing your improvisational skills.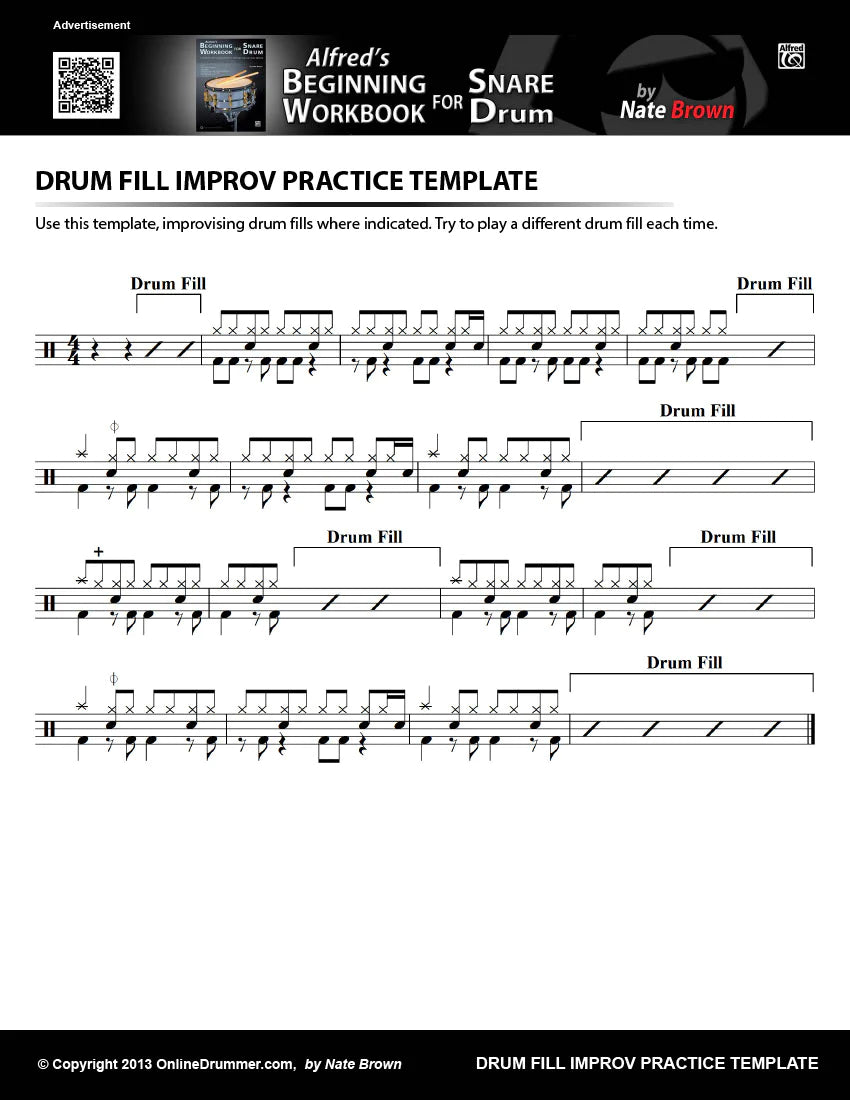 This lesson outlines a template to use for practicing your filling technique. Play a new drum fill where indicated in the practice template.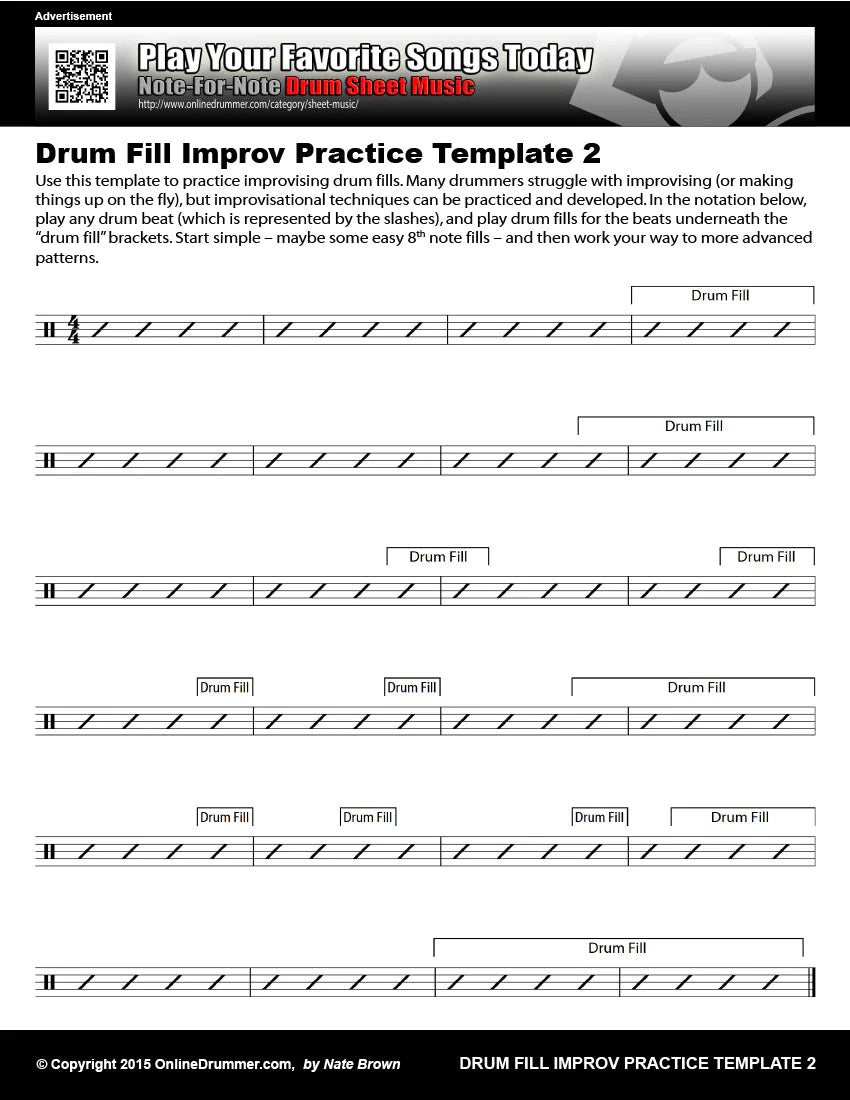 This lesson lays out a template designed to force you to create drum fills on the fly. Practicing this template daily will help to develop your abi...