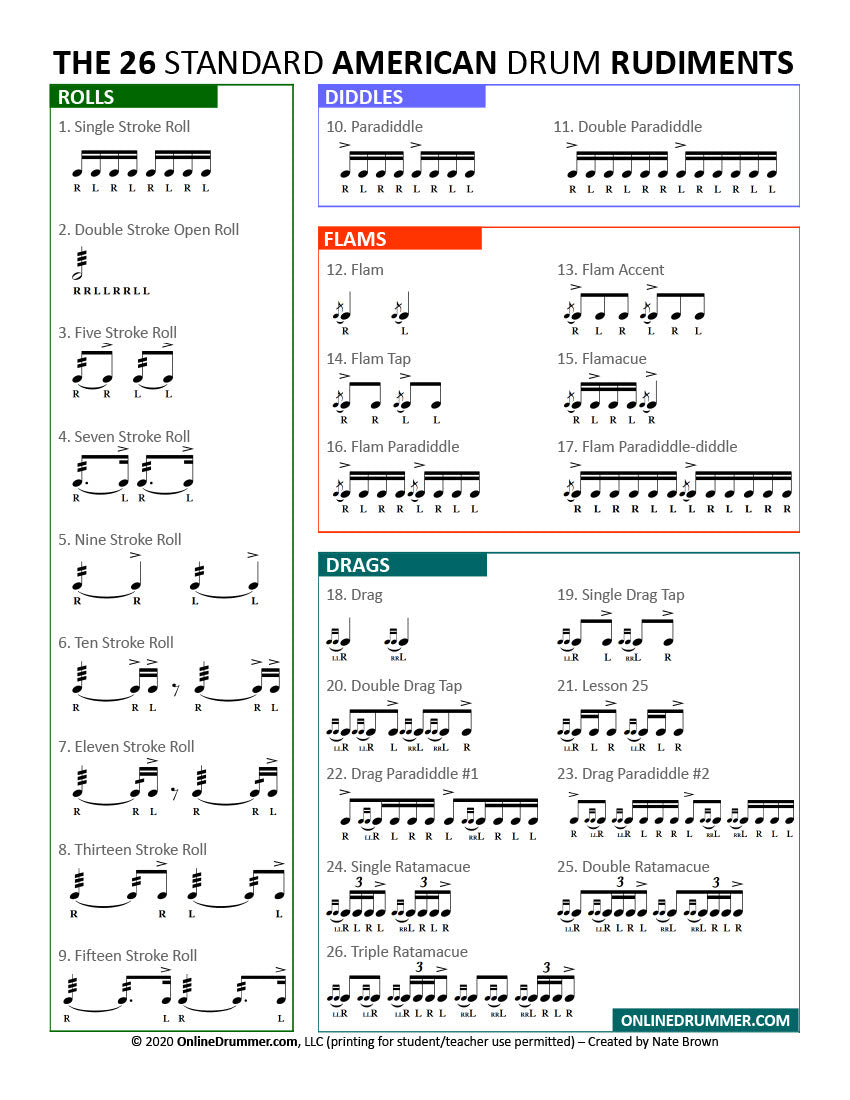 Print, Practice and Display the One-page Rudiment Chart
The National Association of Rudimental Drummers (NARD) originally published The 26 Standard American Rudiments in 1933. The Percussive Arts Society, in 1984, added 14 rudiments to the American Standard Rudiments, creating the 40 International Snare Drum Rudiments. Practicing rudiments is an excellent way to build coordination, endurance and crispness.
Free Download
Drum Rudiments Crossword Puzzle
Reinforce your students' knowledge of drum rudiments with this fun crossword puzzle for drummers. For further practice, have students practice the rudiments and write their 'top' BPMs in each of the hint boxes. Make sure that students understand that the top BPM is the fastest tempo the rudiment was played cleanly.
Free Download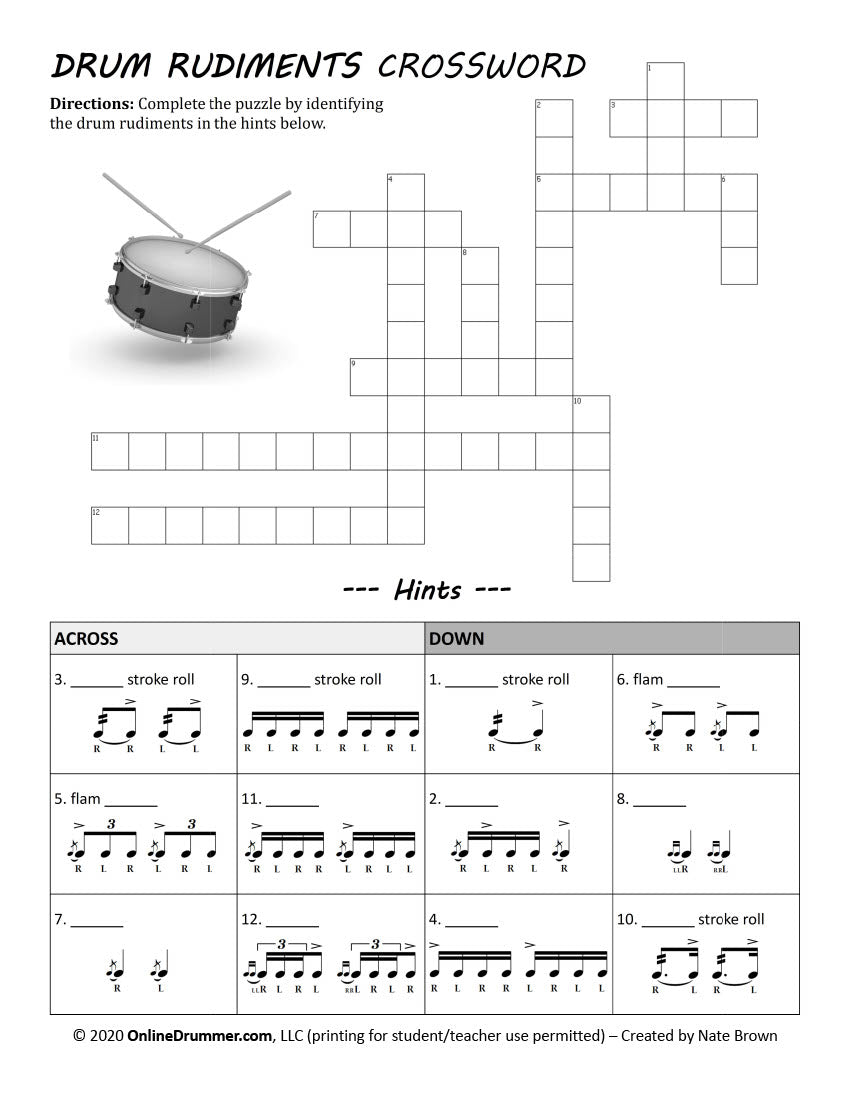 Praise for OnlineDrummer.com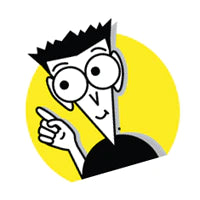 ~Drums for Dummies
"Great online resource ... dedicated to drummers and drumming"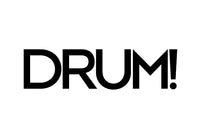 ~DRUM! Magazine
"Visitors to the site will find a treasure trove of inspirational content that's ideal for motivation."
~London Metro
"The ideal place to find out about drumming"
~TakeLessons (by Microsoft)
"If you want to learn how to read drum sheet music, this is one of the best sites ..."